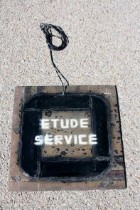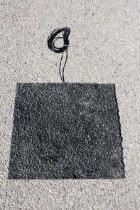 Tapiz-Loop
is a inductive loop, integrated into a PVC structure similar to asphalt, high strength and completely sealed.
It's the same functions than a traditional inductive loop,for the electromagnetic vehicles (metal mass) detection, but its features are unique because they attach a higher detection level of quality and efficiency.
ORIGINS
Since its creation, electromagnetic detection has suffered several changes. Meanwhile, inductive loop hasn't known any noticeable change. However, even if detector is an important technical quality, reliable information can't be passed unless it has been captured in good condition for the loop.
Tapiz-Loop is the technical evolution of the inductive loop, arose from the need to create a reliable system to detect bicycles. It is capable of detecting as only metallic element the nuts of a bicycle constructed of carbon.
TECHNICAL EVOLUTION OF INDUCTIVE LOOP
EFFICACY
Detection height twice. Detects a metal object located 35cm. on the mat. Vertical exclusively detection. Not detected forged steel on which it is located. Does not cause any interference.Detección dos veces superior en altura.
EXCLUSIVENESS
Detección no intrusiva. No es necesario perforar el suelo. Detección permanente u ocasional. Puede utilizarse para acciones puntuales (aforos de tráfico).
CALIDAD
Detección consistente. Resiste mejor a las vibraciones que el bucle inductivo. Detección de calidad. Material, fabricación e instalación. Calidad garantizada.